Press






29.04.2011

>>Three works have been featured on Hi-Fructose magazine volume 19!
Hi-Fructose is a quarterly art magazine, founded by artists, Attaboy and Annie Owens in 2005 especially focuses squarely on the art
which transcends genre and trend, assuring readers thorough coverage and content that is relevant, informative and original.
Hi-Fructose showcases an amalgamation of new contemporary, emerging as well distinguished artists, with a spotlight on awe inspiring
spectacles from round the world all of which help to define the future of art in our culture. Hi-Fructose Magazine is distributed
internationally and carried in major bookstore chains including Barnes & Noble, Borders, Hastings as well as major art store chains,
boutiques, galleries and news stands worldwide. Major wholesale distribution: The Source Interlink, Ingram Periodicals, Last Gasp,
Diamond Comics Distribution, Yves Laroche, Strangeco. http://hifructose.com/2011/04/01/hi-fructose-vol-19-preview/
——————————————————————————————————————————————-
1

5.07.2011

>>New drawings for Colorink Magazine volume 12!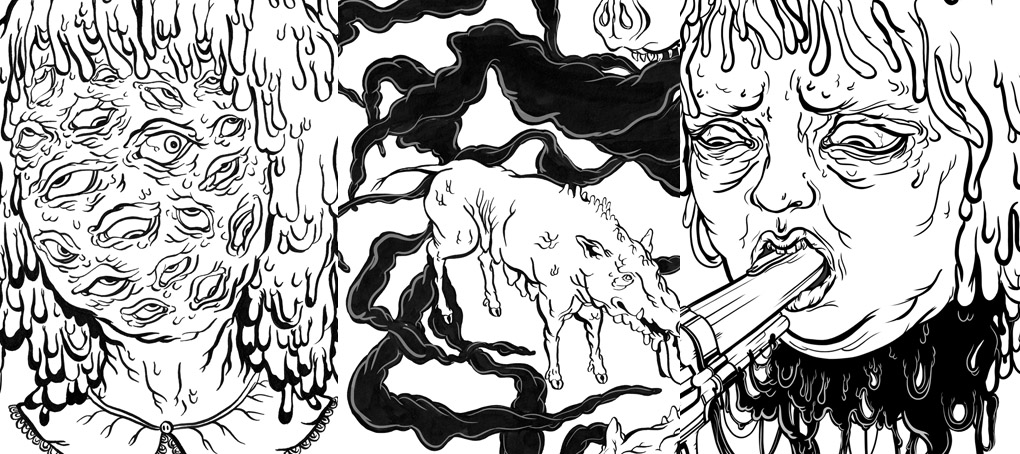 Some of new drawings published in black and white art periodical Color Ink Book which is one of the most famous low brow
magazine from California. Each issue of Color Ink Book explodes with "rad art" ranging from low-brow, pop surrealist, avant garde,
underground, graffiti, street, subversive as well as styles that have yet to be classified.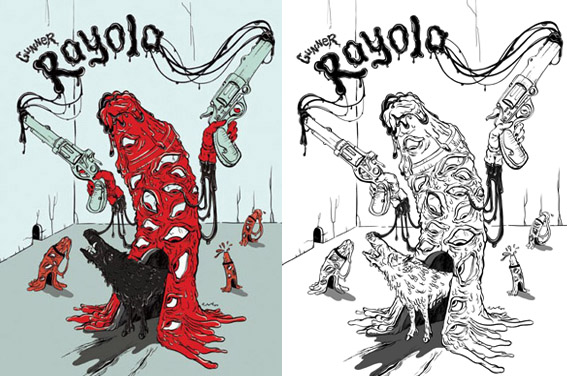 ——————————————————————————————————————————————-
—————————————————————————————————–
17.12.2010
Sergimiz "KAPALIYIZ" 17/12/2010′da Galeri Kara'da açıldı,
bu sergi "Kitschen" grubunun ilk etkinliğidir!!
5 Ocak 2011′de aynı mekanda grubun sergi hakkındaki söyleşisine katılabilirsiniz.
KITSCHEN's first event "CLOSED" exhibition has held on 17/12/2010 in Galeri Kara,
here are some images from preparing and opening: